CONTENTS

1. The Case Against Psychiatric Coercion

2. The Campaign Against Big Food

3. Studies Confirm Dirty Air May Cause Disease

4. It's The Fat Police

5. Cheers For Booze

6. Child-Free Dining

7. Nicotine Lollipops

8. We Are Everyday People

9. From The Mailbag


You grow up the day you have your first real laugh at yourself.
Ethel Barrymore



The Case Against Psychiatric Coercion:
By Thomas S. Szasz. In social affairs, power is usually defined as the ability to compel obedience. Its sources are coercion from above and dependency from below.
Politicizing science degrades research:
By Keay Davidson. One scholar warns Special interests replace objectivity on critical issues. "It is urgent that the scientific community changes if it is to prevent science's contribution to effective policy development from being diminished, and the practice of science from being compromised," Pielke says.
American Iatrogenic Association Forum:
Devoted to the study and reporting of illness caused by the medical profession, especially by physicians.

The Campaign Against Big Food:
By Bruce Bartlett. As with tobacco, those leading the effort justify it on the grounds of health. Americans are obese, they say.
Smokers Rights Canada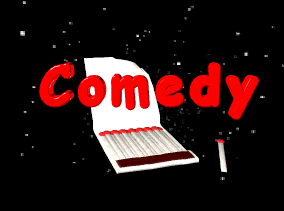 Studies Confirm Dirty Air May Cause Disease:
Now there is new evidence that supports what many scientists have suspected for years -- dirty air may actually cause these diseases as well as lead to deaths from them.
It's The Fat Police:
By Pierre Lemieux. One problem with state paternalism is that it requires much power and coercion. Indeed, there is a strange correlation between state power and interventions by the public health elite. "Food," said a Nazi slogan, "is not a private matter."
McLellan To Tell Obese Children To Shape Up:
By Mark Kennedy. Exercise more, sit less. The list of health problems connected with obesity is long and varied. It includes high blood pressure, coronary heart disease, breast and colon cancer, gallbladder disease, strokes, blood clots in the lungs and type 2 diabetes.
IRS Recognizes Obesity As a Disease:

Cheers For Booze:
By Michael Judge. Drinks All Around In praise of alcohol. ... a new temperance movement is sweeping across America.
Child-Free Dining:
By Charles Paul Freund. A smoking ban backfires. A number of Winnipeg establishments had opted to keep the smoke and ban the kids instead.
Nicotine Lollipops:
By Gordon Fairclough. Latest stop-smoking craze: lollipops. Druggists produce candies under FDA radar
Lollipop, Lollipop, Oh Nicotine Lollipop:
Pops Equivalent To Half-Pack Of Cigarettes Each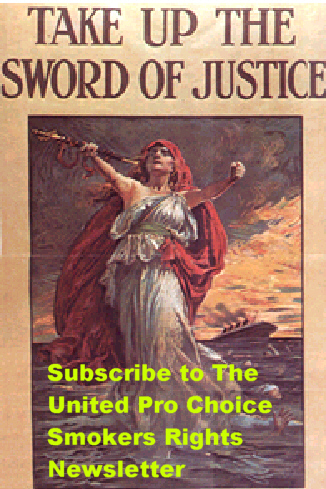 We Are Everyday People:
Dennis Prager:
One of America's most respected thinkers, Dennis Prager is an author, lecturer, teacher, and theologian with a nationally syndicated radio talk show originating from Los Angeles on KRLA 870 AM.
CASPIAN:
Consumers Against Supermarket Privacy Invasion and Numbering. Is big brother in YOUR grocery cart?
Education and Training for an Innovative Work Force:
--- student diversity and "inclusivity" issues.
--- local leadership challenges.
--- involvement of small- and medium-sized employers in school-to-work programs.
"Hair Schools" Invade High Schools:
The Maple River Education Coalition is a grassroots group of parents, teachers, students, business leaders and taxpayers committed to restoring a genuine academic achievement in the schools. Rather than limiting children's horizons through Small Learning Communities, our children need the same foundation and opportunities that were available to their parents.
EFF Analysis Of The Provisions Of The USA PATRIOT Act That Relate To Online Activities

From The Mailbag:
Stop 200:
AZ. Protect Your Freedom To Choose. It Goes Too Far -- Tempe's current law, which has been in place since 1986, is fair and promotes customer and employee choice. If passed, 200 would even prohibit smoking on outdoor commercial patios, due to "drifting environmental smoke."