ASHRAE Explores Ventilating Smoking Spaces:
After four hours of debate, the only thing participants and speakers at two ASHRAE programs could agree on is that there is not likely to be agreement on smoking issues anytime soon. To move the issue forward, ASHRAE will determine what guidance it should provide for ventilating smoking areas.
Smoking Bans Up In Smoke:
No-smoking Bylaw Smoulders:
By Scott Stanfield. A delegation of pub owners asked city council Monday to not initiate an all-out no-smoking bylaw in pubs and other drinking establishments.
Council Votes Down Smoke Ban Extension:
By Michele Young. ...city residents are also breathing in airborne carcinogens from car fumes and wood stoves, she added. "I don't think my mandate is to thwart business."
Send Lawyers, Guns and Cigarettes:
By Katie Burnett. Who's monkey-wrenching the Loose Moose Saloon?
Inmate Sues Over Prison Tobacco Ban:
By Butch Mabin. Thompson on Monday became the first Nebraska inmate to sue the state Department of Correctional Services over its tobacco ban, instituted throughout the state penal system the same day.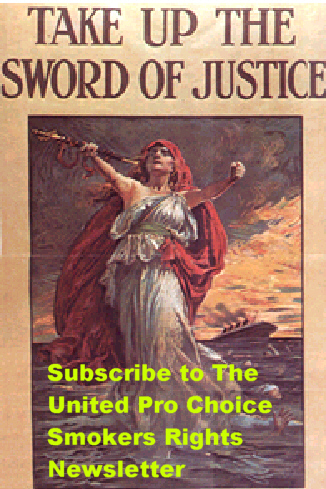 Ultra-White Teeth Whitening Products

My Money Is Green:
Please support the products made by Block Drug Company, Inc.
Forces Maine